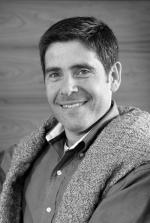 Coast to Coast
A graduate of Parsons The New School for Design in New York City, Cary Vogel began his career working for a firm on Long Island's Gold Coast. When he became a partner, he renovated and designed the stately homes of the North Shore, as well as residences in Manhattan, Florida and the U.S. Virgin Islands. Vogel moved to Las Vegas in 1988 when he became Vice President of Interior Architecture for a hospitality and gaming company. Today, Interiors by Cary Vogel (IBCV) maintains offices in Las Vegas and New York, and Vogel and his partner, Lance Robins, shuttle regularly between the two. Over the years, IBCV's wide-ranging projects have included family estates, vacation homes, urban penthouses, contemporary desert homes, rustic mountain cabins, beachfront properties, as well as executive offices and various hospitality projects.
Home Fashion Forecast: Why and when did you get into the bicoastal decorating business?   
Cary Vogel: I formed Interiors by Cary Vogel in 2003. Initially, I envisioned it as a retirement business that would allow me to continue to dabble in design. But by 2010, I was working full time — to my great delight, the business took off beyond anything I had anticipated. So, instead of a retirement business, IBCV evolved into full-time work with a focus on upper-middle to high-end residential projects throughout the United States.
HFF: When did you know it was time to open a location on both coasts?
Vogel: Everything just fell into alignment. I wanted to get back to New York more, plus I reached that magic midpoint number — 50 years old. [My partner, Lance Robbins, and I] figured if we didn't do it at that moment, we never would. It was also having enough years of experience. We had the life experience and the work experience to be able to do it, and we also had a client base that allowed for it.
HFF: So your existing client base was key to your plan?
Vogel: Yes. After 30 years in the interior design industry, I had a broad client base that was excited and supportive. Many of my clients have multiple residences throughout the country, and they recommend me to their friends, family and associates throughout the country.
HFF: How many projects do you take on annually? And where does most of your work happen?  
Vogel: Our client project load currently averages 20 to 25 per year. Currently, 70 percent of our projects are West Coast and 30 percent are East Coast, but this varies, of course. Last year, we handled a number of projects in New York and Southern California, although the majority of our business was located in the Las Vegas Valley.
HFF: How do you manage and stay on top of projects on either side of the country?
Vogel: Lance handles the business aspects of the company. He brings more than 30 years of business success to the table, and we have systems for everything! We strive to be extremely organized and efficient. Everything we do has an established procedure associated with it. We are also technology-oriented and we utilize the latest computer software to run the different aspects of our company. We put in the necessary hours and we proactively anticipate the next step in the process.
HFF: What are the major benefits to designing homes on both coasts?  
Vogel: A wonderful benefit is the opportunity to expand our creative reach. A bicoastal practice allows for more variety in design schemes. We're careful about fabrics, too — wools, mohair and similar types in the Northwest, for instance, which would be inappropriate in the Southwest.
HFF:  What are the major headaches?  
Vogel: Traveling can be frustrating due to the amount of time it requires. It takes a full business day to travel from the West Coast to the East Coast. The three-hour time zone change can also pose challenges. When we're on the West Coast, the telephone rings as early as 5:30 a.m. The key to overcoming most client-related headaches is developing competent support teams in each city. Loyalty to and from your support team can, and does, have tremendous benefits.
HFF: Speaking of headaches, what was one of your most memorable challenges, and how did you overcome it?
Vogel: When you're working for a couple and they each have a strong, but different, point of view … these projects are challenging. It's about trying to find a middle ground, and to overcome I do a little marriage counseling. You figure out who is the alpha dog in the relationship.
HFF: Sometimes you just have to say no to a client. How do you handle this inevitable aspect of the business?
Vogel: I've gotten better at it. I used to not say no, and I still have a little trouble doing it. But it's quite liberating when you reach a point in your life and your career that you have the luxury of turning away a project for whatever the reason might be. It's always difficult to say no to a certain request on a project, but I always have a reason why I'm saying no. It's not that I'm a dictator. I always provide options. But if someone says, "Well, I like this and I don't like that," I let them know I understand. But the key is to reinforce the fact that everything is tied together. Once you eliminate this item, I explain, it precludes these other things I've selected. If we eliminate that, we have to rethink the whole thing.
HFF: You are very articulate and able to put things into words in a way that many designers can't. Do you think this trait has been a key to your success?
Vogel: Thanks for saying this. I was an English major! I'm able to articulate the design concept and also why a certain idea won't work within the aesthetic. A designer may have the tools to draft, they may have the tools to create a beautiful color palette and make great selections, but if you can't sell your idea, you're nowhere.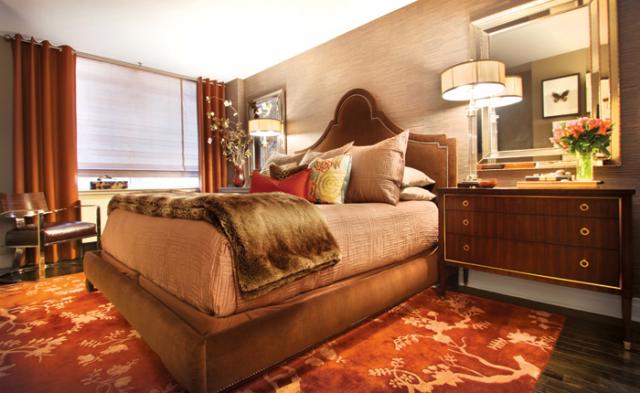 The bedroom's statement piece is an upholstered bed from Emerson et Cie; the pair of large bedside chests from Lexington Furniture and framed mirrors above create symmetry.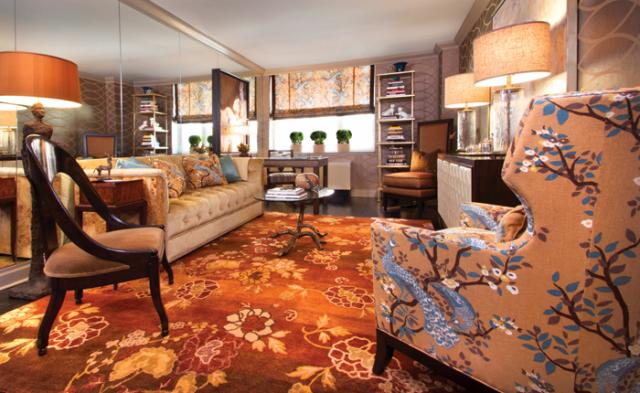 Vogel created a look of understated 1930s glamour in this recently completed Manhattan residence/design studio.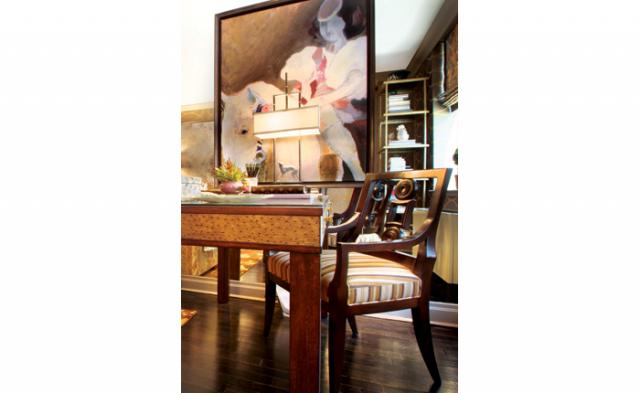 To balance the bland architecture and modest floor plan, Cary Vogel layered and mixed patterns, including a shimmering wallcovering and mirrors, embossed leather and ebony-color floors.
HFF-Designers,HFF-Interior Designers